Principals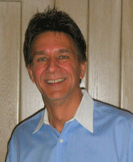 Prior to co-founding RepairTime in 2008, Jeffrey J. Krajewski was a principal and Vice-Chairman with a commercial real estate investment firm located in Scottsdale, Arizona, with an investment portfolio of nearly $500 million, delivering a ten-year average annual rate of return of more than 20+% through December 2006. Concurrent with this tenure Mr. Krajewski was a co-founder and Vice-Chairman with a sister company that provided property management, building maintenance services, and tenant improvement build-outs for commercial real estate assets. He played an instrumental role in the design and development of a proprietary fully integrated and web-enabled technological platform for the financial, operational, and reporting management of commercial real estate, as well as a separate platform designed for the residential home services industry.
From 1982 – 1999, Mr. Krajewski was the principal owner of a private accounting and tax practice, in Scottsdale, Arizona, where he serviced more than 600 clients in the areas of accounting, tax, finance, real estate, systems design, and management advisory service. He sold his practice in 1999. Prior to 1982, Mr. Krajewski was a Plant Controller for Rand McNally & Company where he was responsible for budgeting, cost accounting, and financial reporting for a manufacturing facility.
Mr. Krajewski is a graduate of St. Joseph's College (Magna cum Laude) with a degree in accounting, with special emphasis in computer science. He is a licensed certified public accountant and a former member of the American Institute of Certified Public Accountants (AICPA) and the Arizona Society of Certified Public Accountants (ASCPA). He is also a former member of the National Association of Industrial and Office Properties (NAIOP) and is a former associate member of the Institute of Real Estate Management (IREM).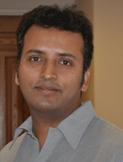 Mr. Ramamrutham brings a strong technical and management background to RepairTime. He has nearly two decades of experience in the technology industry and has held C-level positions with corporate and technical organizations in the Phoenix metropolitan area. Prior to co-founding RepairTime, he was the Chief Technology Officer with Ingeniad Solutions, LLC and Cityblock, Inc., sister companies to International Capital Partners, LLC. There, he was responsible for developing numerous real time financial and operational business applications for real estate investment, asset management, and building services operations leading to significant efficiency gains for its stakeholders. He was also in charge of all technical operations for International Capital Partners, LLC and its sister companies. Prior, Mr. Ramamrutham was the Chief Technology Officer at iCrossing, where he built an entire Research and Development organization from ground-up and standardized development processes. He also architected a distributed development model with an offshore technology partner. He is an innovator of a couple of patent pending technologies and played an integral role in the procurement of VC funding. Early on, he was a Technical Leader with Lucent Technologies for over 12 years where he developed and managed several real-time/mission critical projects for the B2B and B2C channels.
Mr. Ramamrutham provides technical leadership, and vision to the organization. He oversees the planning and effectiveness of all infrastructure and technology initiatives, and manages product development, quality assurance, support and training for RepairTime.
Mr. Ramamrutham holds a Masters degree in Computer Science, from Arizona State University and an undergraduate degree in Computer Science from the University of Mysore (India). He has also served as a mentor, and lecturer at various prestigious institutions, including the University of Phoenix, Phoenix College, DeVry Technical Institute, and at Sri Ram College of Engineering in India.